ISPS
The Port of Kolding complies with international legislation on protection for shipping and port facilities, thus meeting the requirements of the International Maritime Organizations for International Ship and Port Facility Security (ISPS).
Therefore, fences, gates and CCTV surveillance control access to the Port of Kolding, and only persons with valid ID cards, registered BroBizz or an access code are allowed in the secure facilities. When you have required a BroBizz, the registration takes place in the Port of Kolding's administrative office.
Other guests, suppliers, etc., to ships and businesses at the port can gain access by using an intercom, which is located at the entrance gates of the port.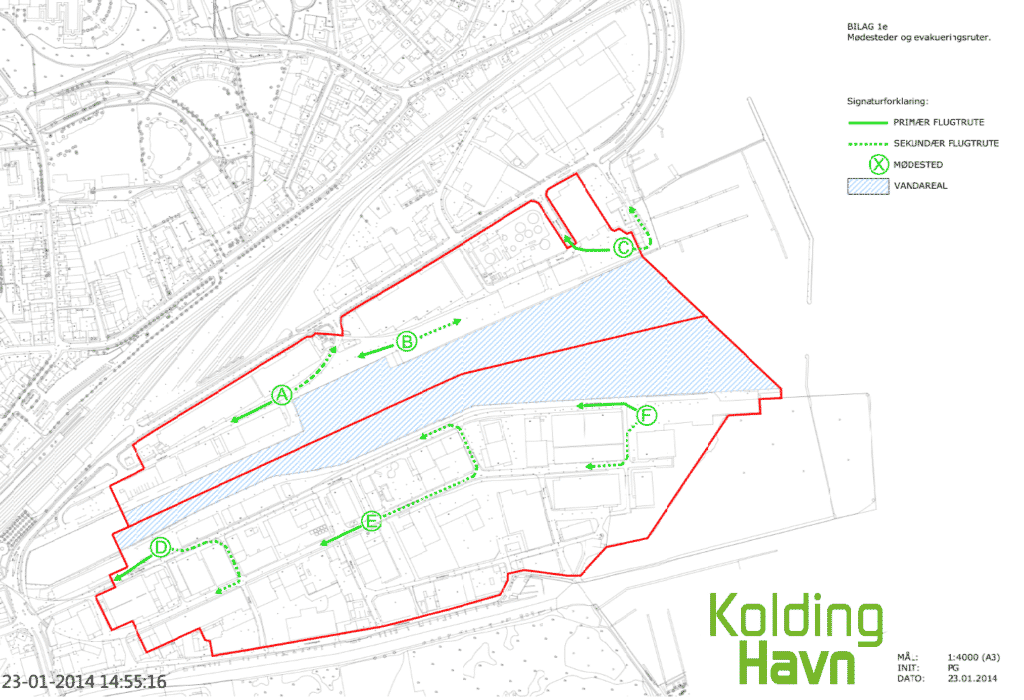 Secure Facility 1: DKKOL – 0001N (North Port)
Secure Facility 2: DKKOL – 0002S (South Port)
Name: Port of Kolding
ID No.: 11693
UN/LOCODE: DKKOL
Further information is available from the security officers:
PSO: Anders Vangsbjerg Sørensen, tel. +45 75 50 20 66
PSFO: Johnny Sørensen on tel. +45 75 50 20 66
What does ISPS security mean?
• Uniform rules for security levels in Europe
• Restrictions on ships and crews
• Restrictions on access to the commercial port
• Greater safety – including work environment