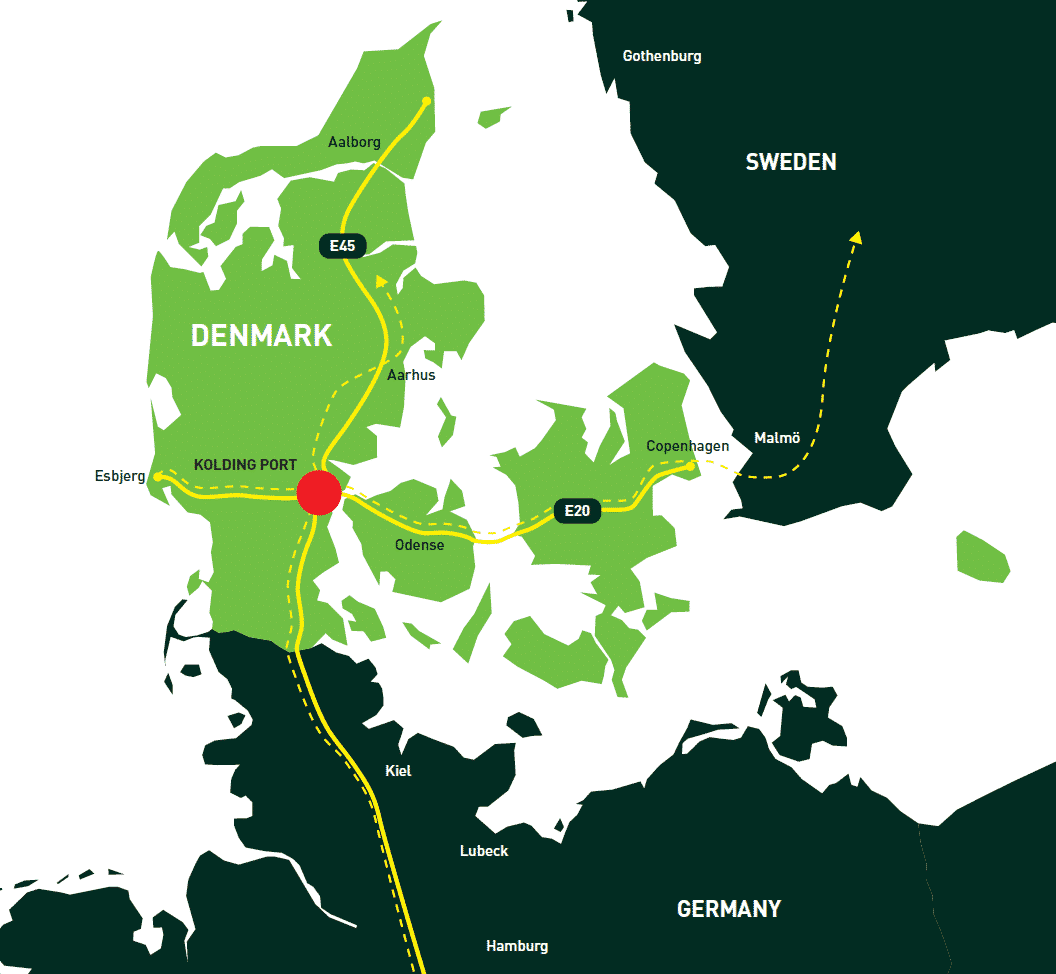 WHY CHOOSE PORT OF KOLDING?
BECAUSE WE WANT TO BE YOUR INNOVATIVE LOGISTICS PARTNER
Port of Kolding's mission is to create Northern Europe's best and most advanced short sea shipping port. A port prized for the possibilities within its infrastructure as well as its uncompromising approach to servicing the companies that choose to use the port.
We promise to bring innovation, beautification and growth and serve as a role model for how complex business and urban values can exist in harmony.