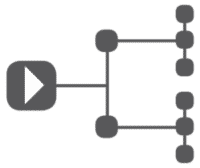 LOGISTICS
Welcome to Port of Kolding. We are centrally located in Denmark, easily accessible and offer tailor-made solutions and flexible services. Port of Kolding is an expert in innovative, logistical solutions where customers are always in focus.
TRIMODAL LINKING PORT
As a trimodal commercial port, Port of Kolding offers an optimal transport solution, adding value to your logistics chain – from unloading and warehousing to shipping and transport. Port of Kolding is an expert in handling cargo both to and from ships, trains or lorries.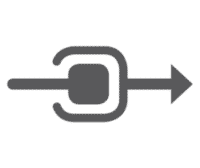 CONNECTIONS
Port of Kolding's location is ideal to get your cargo quickly from A to B. It's your gateway to the four corners of the world, and cargo unloaded here can quickly reach all of Denmark. The port is connected to the international rail network, and is conveniently located near motorways E20 and E45, so lorries can easily drive to and from the port.
"Port of Kolding creates innovative, customer-oriented solutions in conjunction with its customers, partners, community and the business world"